NNNGO Newsletter on Understanding the Companies and Allied Matters Act – June, 2019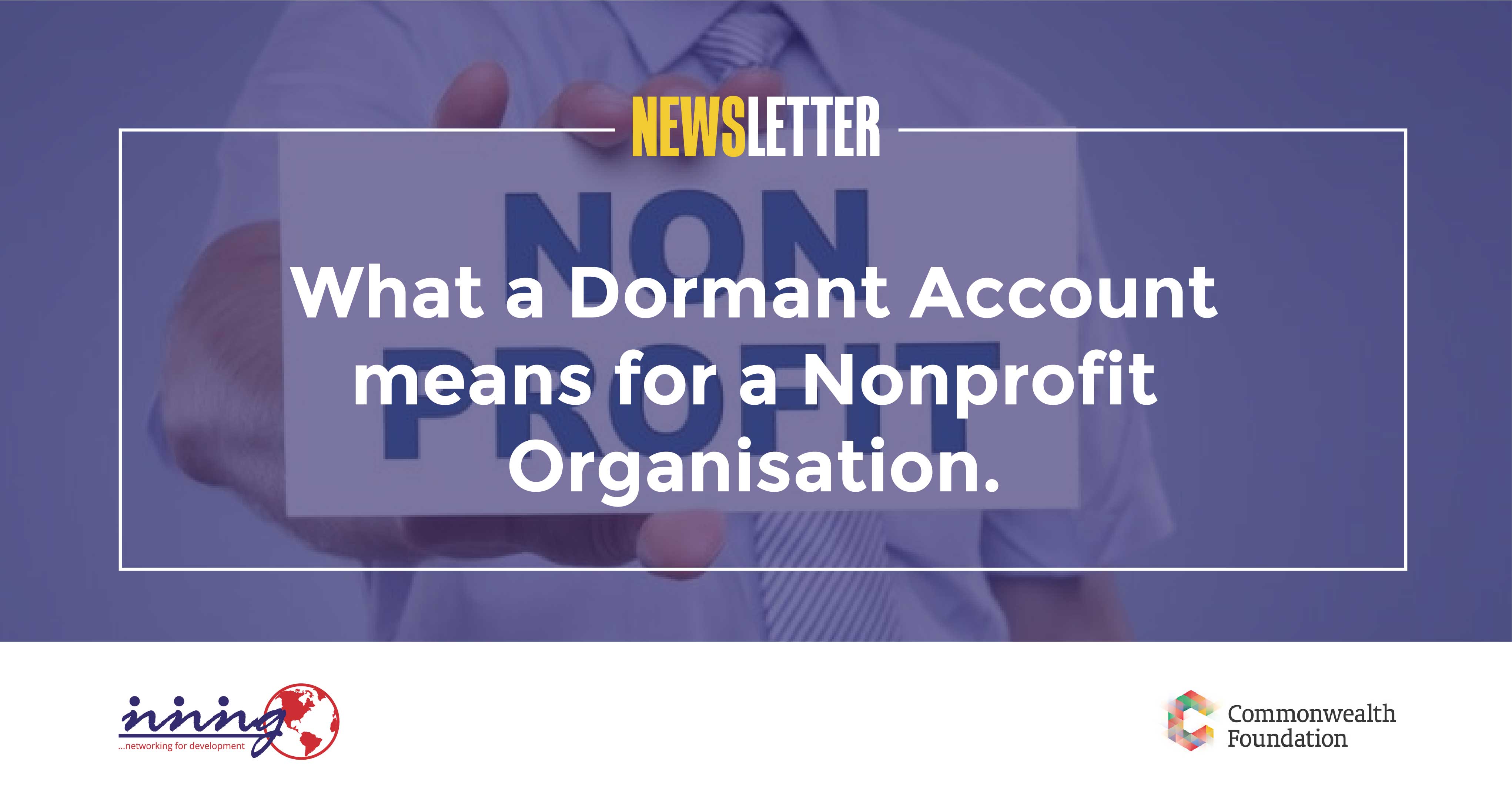 In a nonprofit organisation, managing a bank account can be simple or complex depending on the size of the organisation, the net worth and assets possessed by the organisation.
By law, a nonprofit organisation is mandated to have a bank account from which all financial transactions relating to the organisation would be made. This bank account is strictly for the organisation and separate from the personal account of the founder or staff of the organisation. This is particularly important as it is part of transparency and accountability processes towards the financial growth of the organisation.
An incorporated trustee runs the risk of being dissolved if it is observed by a bank that the organisation operates a dormant account as defined under the relevant banking regulation. The length of time before a bank account goes inactive in Nigeria is 12 months and is classified dormant if it remains inactive for another 12 months; the bank then notifies the Corporate Affairs Commission (CAC) to take further actions requesting that the said nonprofit organisation provide evidence of its activities with an ultimatum of 15 days.
Failure to respond satisfactorily within 15 days of request may lead to the dissolving of the organisation by the commission. Before accounts are reclassified, the banking institution will notify said organisation, 3 months before an account is reclassified as dormant.
Dormant accounts are evidence of no activity for a long period of time. A dormant bank account signals to regulators and the public that the organisation is no longer in existence. Nonprofits not operating their bank account for up to 5 years at a stretch may send a signal to CAC processes for revocation of registration.
To safeguard funds in the account where an organisation has not responded in 15 days, the law provides for the money to be declared/or brought to the attention of the CAC who then sets up processes of transferring the money to other nonprofits with similar purpose upon the approval of the minister.
It is advisable that a nonprofit organisation with a dormant account sends a notification stating the reason(s) for having a dormant account to the CAC to avoid the assumption that the nonprofit organisation is no longer in operation which could further lead to "de-listing" of the organisation from the list of registered organisations with the commission.
This newsletter is supported by the Commonwealth Foundation. However, the ideas and opinions presented in this document do not necessarily represent those of Commonwealth Foundation, NNNGO or any other organisations mentioned.